Amiri Geuka Farris
Artist statement
Amiri Geuka Farris
Artist statement
This new work is a series of self portraits in these figurative works I blur the boundaries between traditional and contemporary modes of representation. While making references to specific modern and pop elements found in our media driven world.
This work was featured at
"Figuratively Speaking"
Jun. 18 – Aug. 05, 2012
Gutstein Gallery
| 201 E. Broughton St., Savannah, Ga
North Charleston City Gallery (w/in Charleston Area Convention Center)
5001 Coliseum Drive, North Charleston, SC 29418
Viewing times: May 2-31, 9:00am-5:00pm
Meet the artist: Sat., May 3, from 10am-4pm, and Sun., May 4, from 2-5pm, during the festival's Main Event.
Amiri Gueka Farris, winner of the 2014 North Charleston Arts Festival Design Competition, will display a variety of mixed media works, including his winning design, Gullah Islander Toss. Amiri is currently a Professor of Fine Arts at the University of South Carolina-Beaufort and artist-in-residence at the Gullah Museum of Hilton Head Island.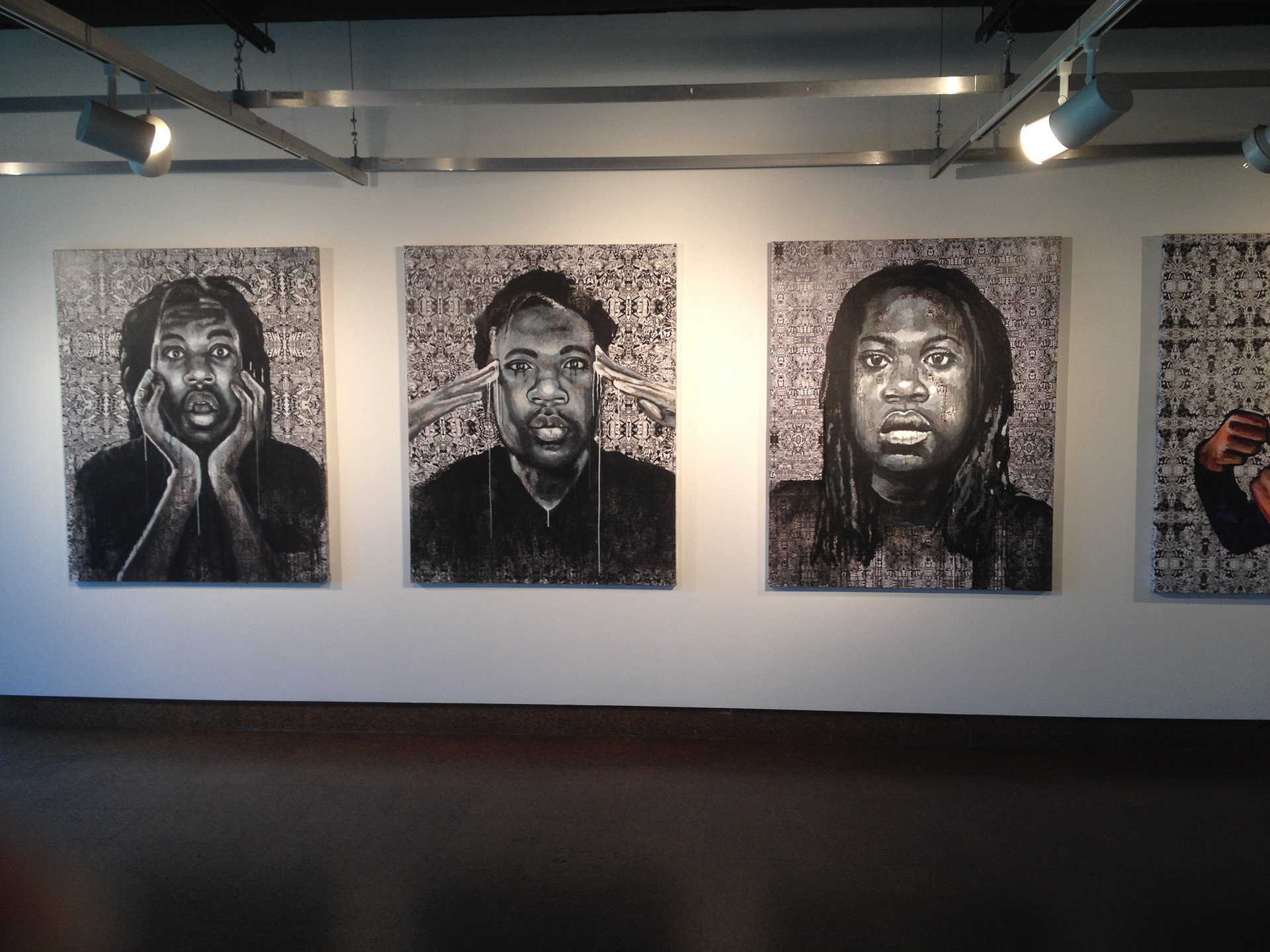 1.Amiri Geuka FarrisTransition 1 2012Dimension, 48x60year- 2012
Mixed media on Canvas


2.Amiri Geuka FarrisTransition 2 2012Dimension, 48x60year- 2012
Mixed media on Canvas


3.Amiri Geuka FarrisTransition 3 2012Dimension, 48x60year- 2012
Mixed media on Canvas